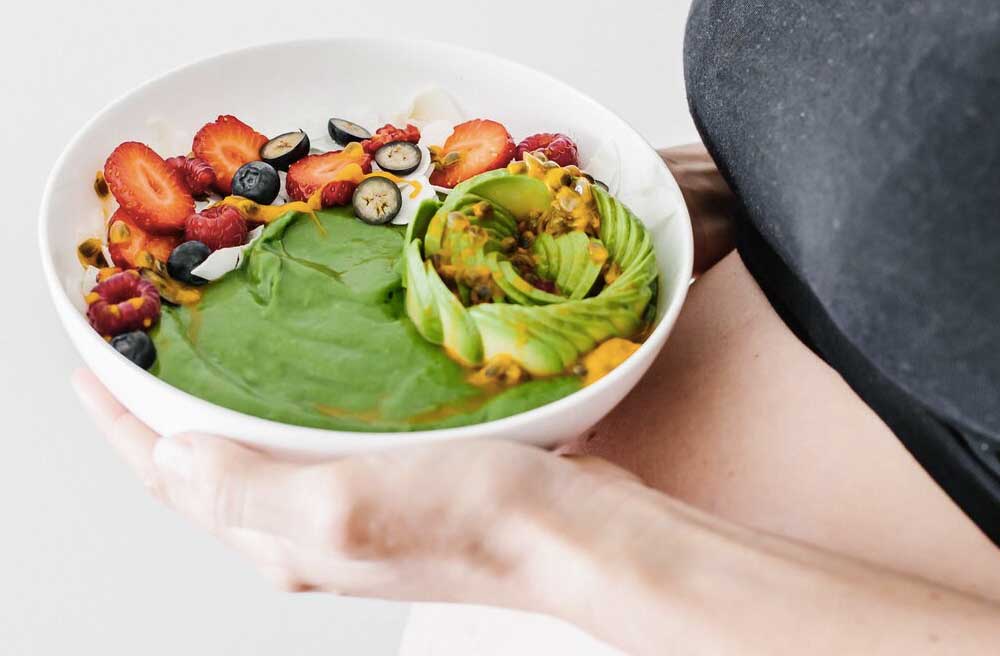 Jump to recipe
All Day Breakfast Smoothie Bowl
Sometimes it's hard being pregnant when you don't know what to eat during pregnancy. Trying to maintain a healthy diet every morning for 9 months can be tough going. You probably already know that you need to increase your calories each day, but how? Put the chocolate biscuits down and make sure you are getting good calories that are rich in the nutrients that your baby needs to grow. If you have been told that you at risk of gestational diabetes it is important to maintain a healthy diet that is low in sugar. Make a healthy choice for you and your baby to try our Coconut Essence Smoothie Bowl in the morning. This smoothie bowl is packed with essential vitamins and minerals to help boost your immune system.
But What to Eat When You Are Pregnant
Try and eat as much fruit and vegetables and healthy proteins and good fats like coconut oil as possible. Start with our all-day breakfast smoothie.
All Day Breakfast Pregnancy Immunity Booster Smoothie Bowl
Notes
Recipe and photography by Monica from @aktivliving

Ingredients
2 frozen Bananas
1/2 Avocado
1 Tsp Spirinualla Powder
A handful of Spinach
A handful of fresh Kale
1 Tsp Coconut Essence Organic Coconut Oil
1/4 Cup Coconut Essence Coconut Water 
Instructions
Blend all ingredients in a high powered blender until smoothie smooth.
Serve in a bowl.
Top with avocado, strawberries, and passionfruit
Finish with Coconut Essence Coconut Chips
Free Shipping Australia wide…