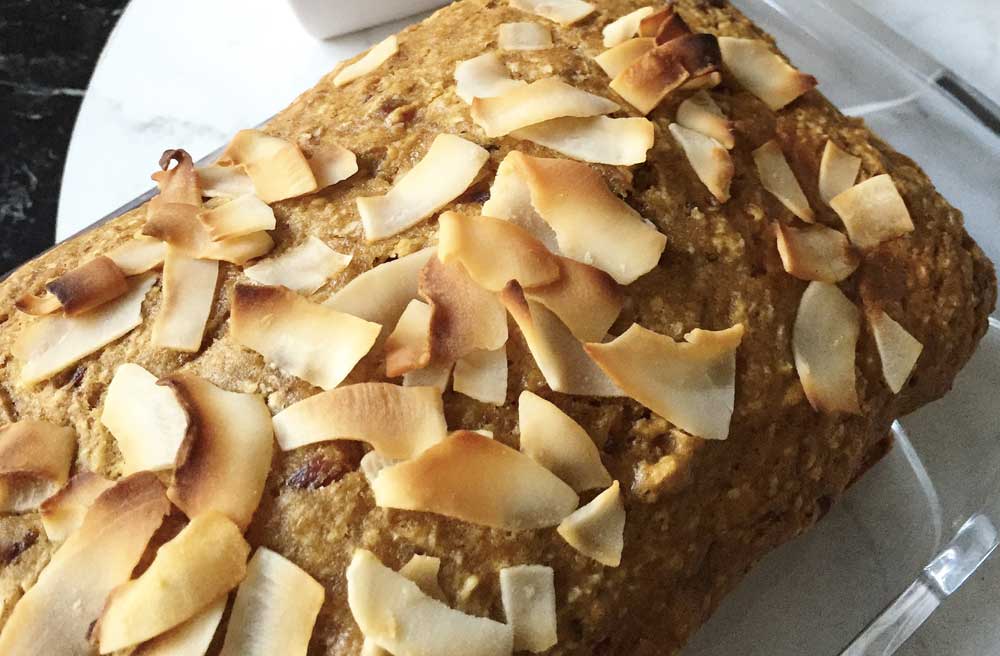 Jump to recipe
It is so simple to make – just combine a few ingredients as below and voila! You have yourself one very tasty treat that you can enjoy at any time of day!
Date & Coconut Loaf
Ingredients
1 1/2 cup chopped dates
1/2 cup coconut oil
1 cup coconut water
1/2 cup brown sugar
1/2 tsp bicarb soda
JT's Coconut Chips
Instructions
Mix ingredients in saucepan. Bring mixture to the boil and transfer to mixing bowl.
Allow to cool for 5 mins, then add in 2 eggs + 1 cup plain flour + 1 cup self-raising flour + 3/4 cup desiccated coconut – mix well then place in baking tin with baking paper and sprinkle 2 handfuls of JT's Coconut Chips on top.
Bake for 60 mins at 180 degrees.
How delicious does this Date & Coconut Loaf created by the @healthyfoodblog sound?