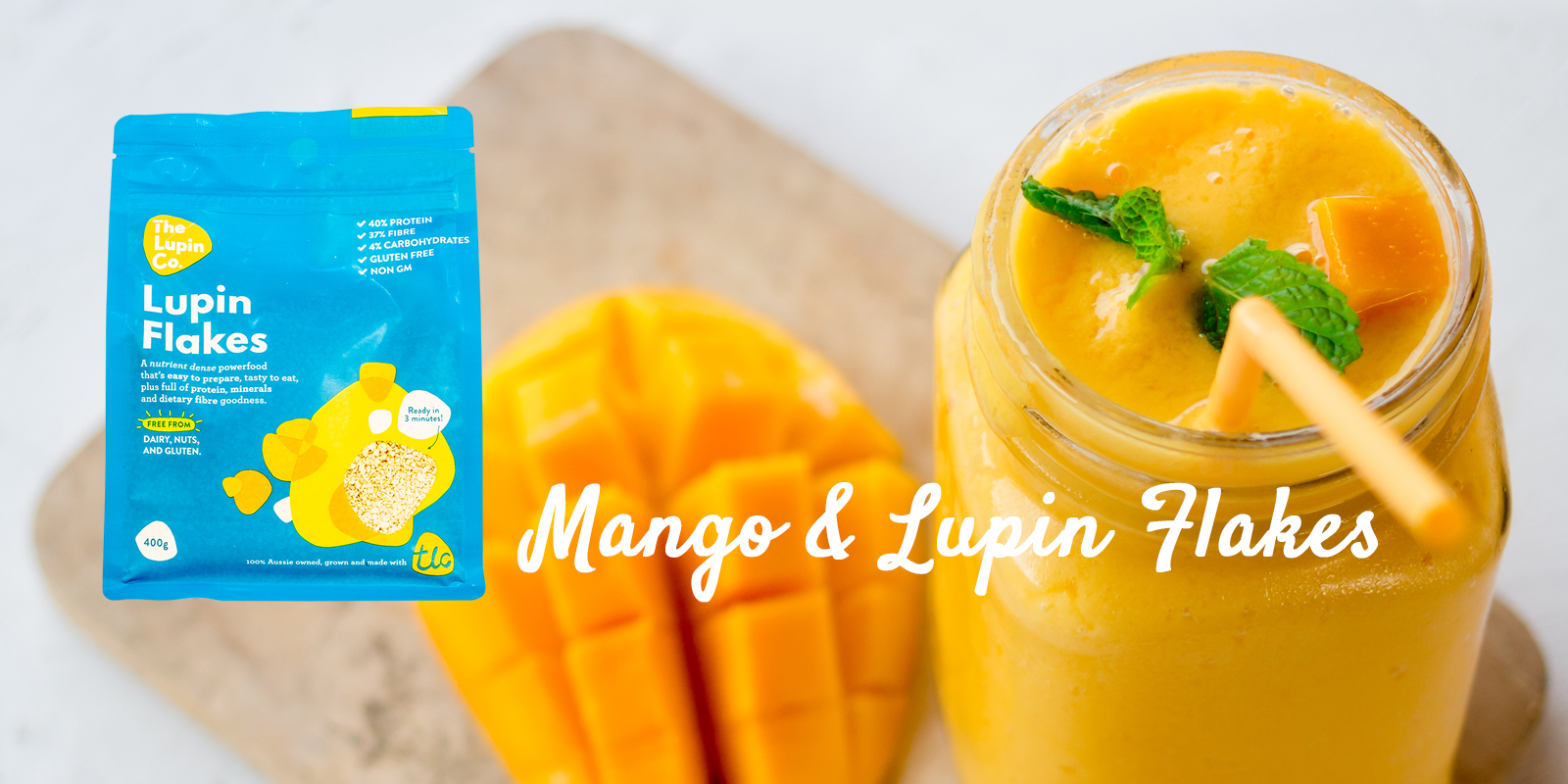 This wonderful recipe is great after a post-workout. Even if you are living in lockdown it's important to get out and exercise at least once a day for an hour. 3 times more protein than quinoa, more dietary finer than oats, more antioxidants than berries, more potassium than bananas, more iron than kale.
Lupin flakes pack a seriously tasty powerful punch. As one of the Worlds richest sources of combined protein and fiber, this Aussie-grown little legume is gluten-free, low GI, and only 4% carbs. Plus they're rich in calcium, potassium, magnesium, and iron. Gluten-free Lupin Legumes are exceptionally high in protein and finer which make them a great addition to your baked good, smoothies, breakfasts, or salads.
Mango and coconut recovery smoothie
2 small mango cheeks
150ml of coconut water
100g natural yoghurt
2 Tbsp Lupin Flakes (lightly toasted or un-toasted)
2 Tbsp rolled oats
1 Tbsp coconut flakes
1 Tbsp psyllium husk
Handful of ice
Blend all ingredients together and serve.
Recipe by @eliza_freney_sportdietitian Advanced Sports Dietitian, IOC Dip Sport Nutrition
🏏. Cricket Australia Dietitian 👩‍🎓 MBA @deakinuniversity 🍉 Snack aficionado, health & wellbeing advocate.
Follow @jtscoconutessence on Instagram