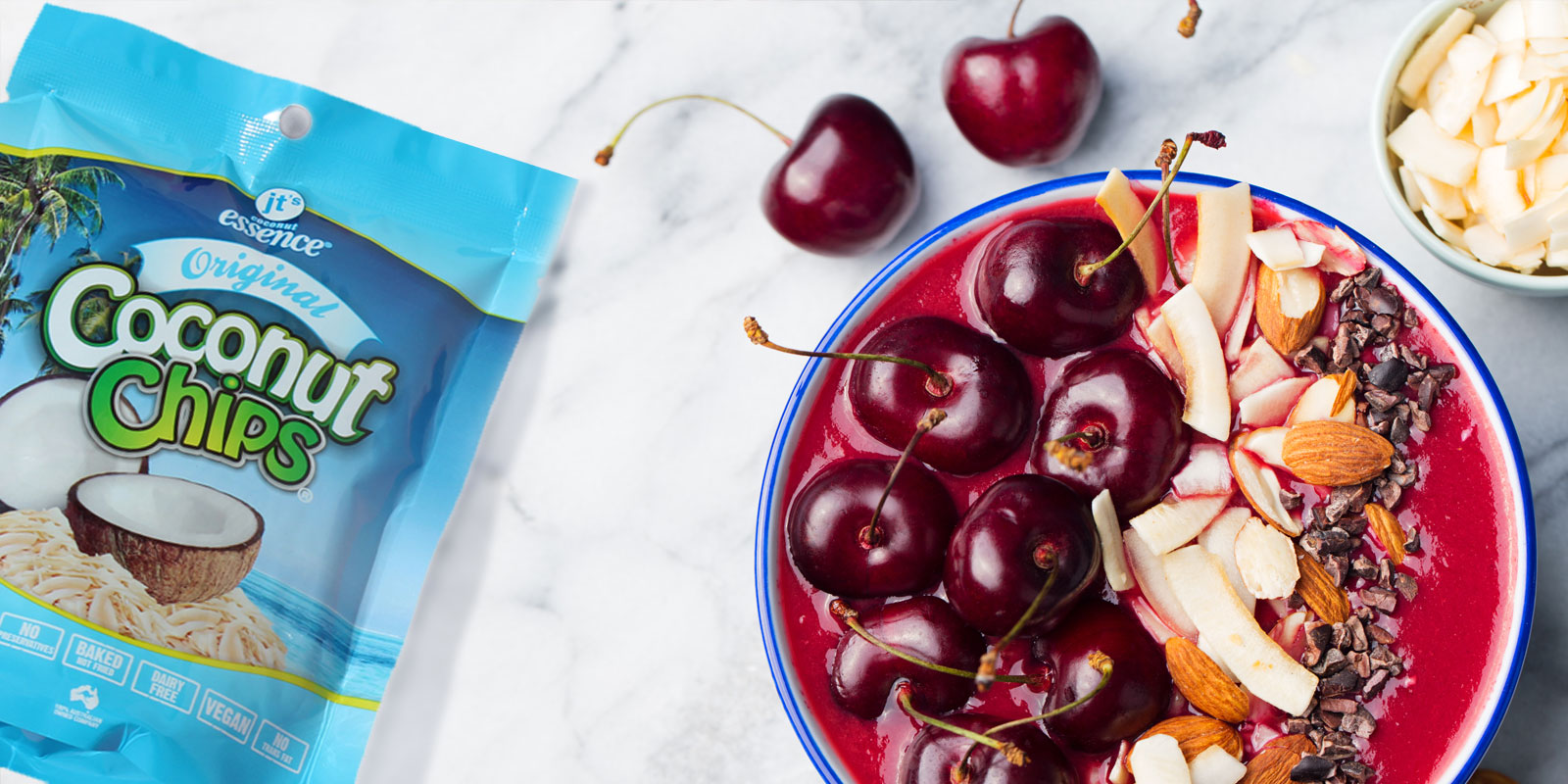 Jump to recipe
This coconut cherry almond smoothie bowl is a refreshing way to start your day! Made with just a few ingredients, they can be thrown together in a matter of minutes, making you look like a pro chef. It's perfect for breakfast or an afternoon tea snack or even dessert! This super easy recipe is vegan and gluten-free.
Did you know that Cherries taste great with coconut and almonds? Nut allergies? No worries if you have a nut allergy, you can use vanilla extract instead of almond extract, and top your bowl with sunflower seeds or pumpkin seeds instead of slivered almonds.
This recipe is super easy you will just love the taste of this Coconut Cherry Almond Smoothie Bowl. Check out our other smoothie recipes.
Coconut Cherry Almond Smoothie Bowl
Ingredients
2 cups frozen mixed berries
2 frozen bananas
1 cup Coconut Essence coconut water
1 teaspoon almond extract
To decorate your bowls
Coconut Essence original coconut chips
2 handfuls of fresh cherries
some slivered almonds
cacao nibs
Instructions
Place frozen berries, frozen bananas, coconut water, and almond extract into a blender and blend until smooth.
Share the mixture between two bowls and top with toppings to make it look pretty.
Serve with a spoon and a smile.